Ok, guys this was a great idea, I was going to be with some adventure stuff but this is a lot more interesting for everyone (I think) and helps me flex some storytelling muscles, and some comedy muscles that are very very rusty, so first some reference: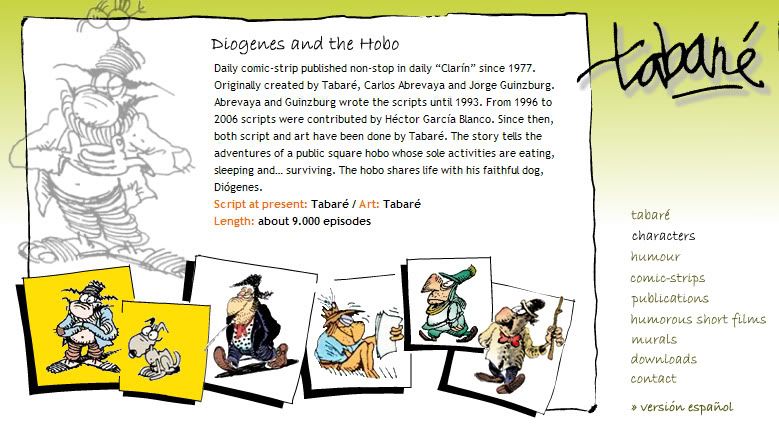 So this strip ran for years on an Argentinian newspaper, drawn by an Uruguayan artists called Tabare and written by a great comedian named Jorge Ginzburg.
I became familiar with this years later when it was running on magazines called Guambia and Berp! (think of Mad or Cracked). So with out furder adieu, I present to you the last episode of Diogenes and the Hobo (or "Diogenes y el Linyera" in Spanish)...

You can click on this image to see it bigger.